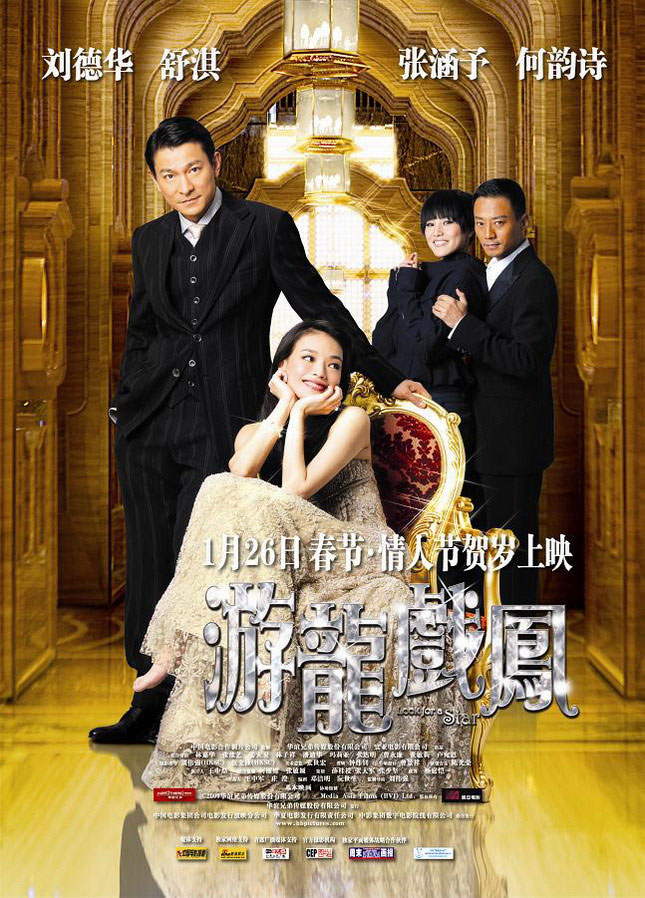 Look For A Star, directed by Andrew Lau, starring Andy Lau, Shu Qi, Denise Ho and Zhang Hanyu had released new posters, the posters show the four main leads in "fairy tale styled love story". Zhang Hanyu said that his encounter with Denise is a "miracle", Shu Qi said that during shooting she feel that she's like a "princess", whereas for Andy whom had not shot a love story movie for a long time express that this is "his most comfortable movie for the past 10 years."
The shooting of Look For A Star are done in a hotel in Macau, the "diamond bachelor" Andy met Shu Qi whom is a dealer in the casino, they fall in love and Shu Qi transformed into a princess adore by the prince.
With regards to this "fairytale combination" of Andy and Shu Qi, Andrew Lau express: "By looking them taking photographs together, I would feel that they are very compatible."
news from: Sina.com