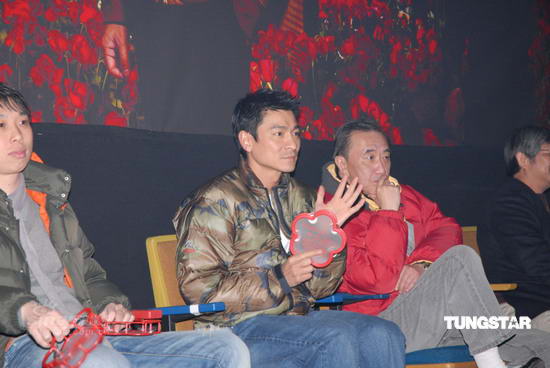 Hacken Lee's solo concert - Hacken's Concert Hall was held at the Hong Kong Coliseum as scheduled. Andy Lau was one of his best friends whom were among the audience to show their support for Hacken.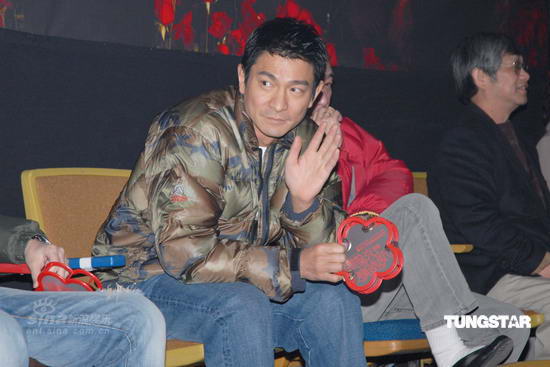 Hacken wore a T-shirt with his son photograph printed on it and also broadcast his son's photograph on the giant screen.
Andy who was wearing camouflage windbreaker was seem shaking the mini-drum while watching the concert. His appearance also create some commotion among first row audience as many audience use their cameras to take photographs of him.
news from: Sina.com, Ming Pao, Apple Daily News