Preparation for the Golden Melody Awards is on-going, the organiser AzioTV announced for the first time that they have sent out invitations to Hong Kong Four Heavenly Kings who are Andy Lau, Aaron Kwok, Jacky Cheung and Leon Lai to gather in Taipei.
In addition, Leon and Andy had both release their music albums in Taiwan last year. It's believed to be a dream combination as it will bring the Golden Melody Awards to greater heights.
From our understanding, multi-talent Andy was also the main target to be the compere as currently is waiting for his final decision.
The 17th Golden Melody Awards will be returning to Taipei on 10 June and for the first time it will be a large scale affair as the venue could accomodate 6,000 and it would be expected to the most crowded in its history.
With regards to the compere section, Tao Chin Ying whom has being the compere for many years is currently awaiting to give birth, she had yet agree to compere the ceremony but she would be just gave birth thus it would also be a big challenge for her to make a full comeback.
Patty Hou was one of the choice of compere but she had been scheduled to start shooting of an idol drama in June, thus it need to coordinate her time to compere.
Another choice is Little S (Hsu Hsi-Ti) but she is currently on leave after giving birth and would only made her decision on a comeback at the end of the month, but Hsu is concern of her partner, if it's Tsai Kang-Yung whom collaborate so well with her, it would one of the selling point of the Golden Melody Awards.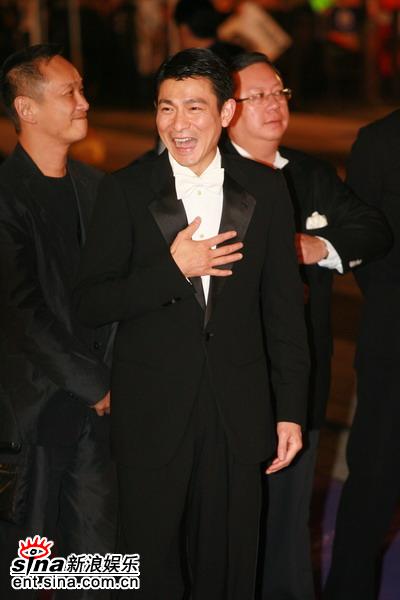 The producer express that the production team was asking Andy whether he had the intention of compering the ceremony, if Andy was to agree, it would be the most creative planning of the year, even Andy's manager was surprised of the move as he stress that it would depend on Andy's schedule and if Andy would to attend the ceremony, he would also perform if not compering the ceremony.
news from: China Daily Times, udn news