30th Hong Kong International Film Festival held its opening ceremony at the HK Cultural Centre last night, honor ambassador Andy Lau, Ckego Chiaki Kuriyama, Anthony Wong, Miriam Yeung, The Election 2's representatives Johnnie To, Simon Yam, Lam Ka Tung, Nicky Cheung and Louis Koo attended as they brought a gift which is a film container written "Every year full house for every screenings" for the organiser.
Andy accepted the flag from film-makers as he will be responsible to thanks the audience, he expressed that he's delighted to be the ambassador during his speech on-stage.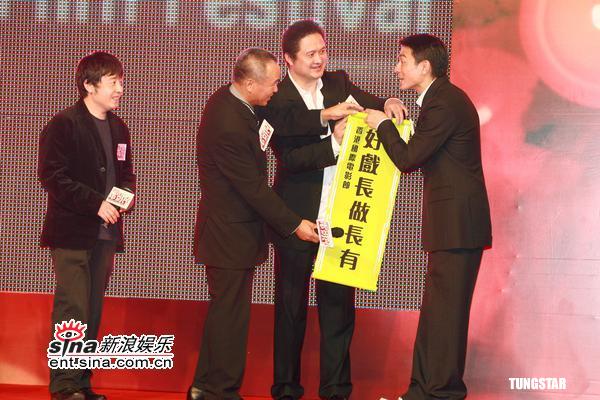 For this film festival, Andy had to thanks 3 types of friends who are Hongkongers that bought all the tickets resulting full house which broke the box office collection record, 200 volunteer workers whom worked with him to support this film festival and the companies that distribute the movies to be screened during the festival, especially The Election 2 which had its world premiere as it hope to do the movie industry well.
With regards to his comment of this year's festival, he pointed out that past festivals gave the impression of focusing on artistic movies but currently, focus was being put on both commercial and artistic movies as it hope to become Hong Kong's Berlin Film Festival.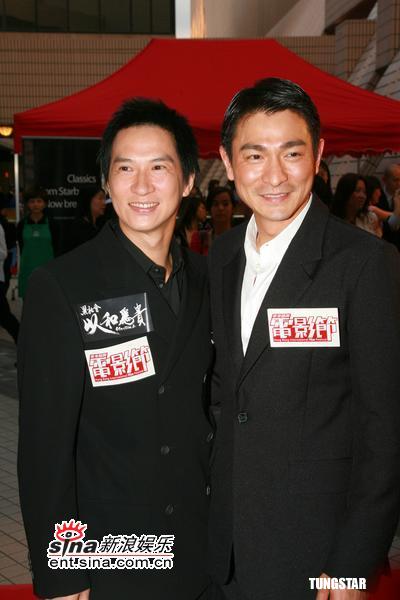 Earlier Andy who offended Sammi Cheng's fans when he tipped Karen Mok to win the Best Actress award in the upcoming Hong Kong Films Awards which results to Sammi needing to write an reply to the magazine, she was surprised of her fans' reaction and asked Andy not to mind this incident as she always wanted to thank him.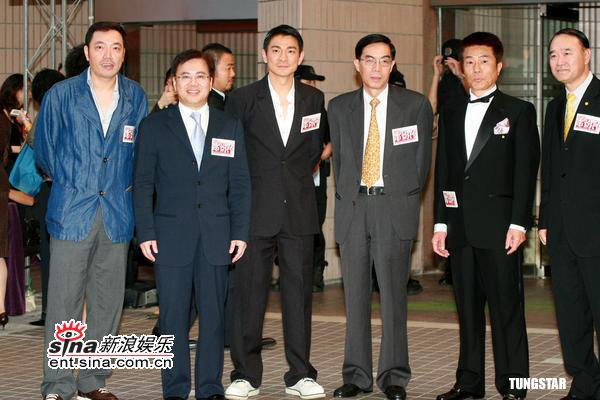 Andy thanks Sammi touching reply as earlier he had afternoon high tea with her as she personally ask Andy not to mind the incident as she knew that Andy is one of the few in showbiz that care about her.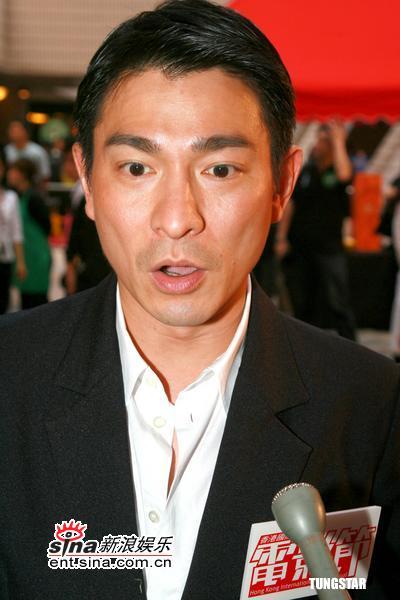 With regards to earlier allegation that Sammi was suffering from depression, Andy who immediately asked Sammi out for a meal after reading the report and saw that she was living a healthy life thus giving him some relief as he pointed out that many reports could not be believed.
There was alleged reports that Carol Zhu Liqian wanted to borne a child for him but Andy would not like to thus she had to pray to the Buddha in her Canada apartment, Andy sighed: "From one look you could not believe the report, they're not telling the truth, I don't wish to help increase the sales of this book!"
In addition, in Sina's online voting for the Hong Kong Film Awards, Andy came out top in the voting for Best Actor after netizens' voting with Tony Leung Kar Fai and Aaron Kowk second and Simon Yam came in last.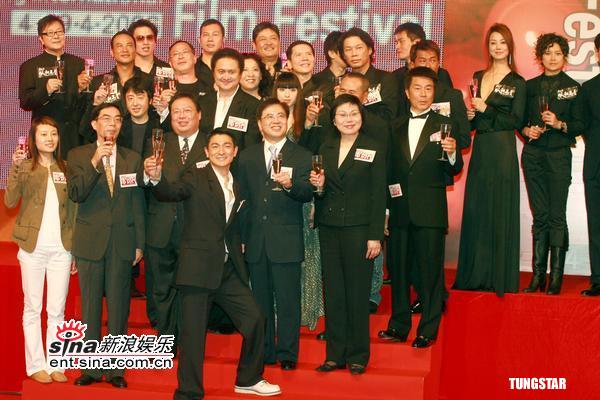 news from: SingPao, SingTao News, Oriental Daily News, Ta Kung Po, Wei Wen Po, Sina