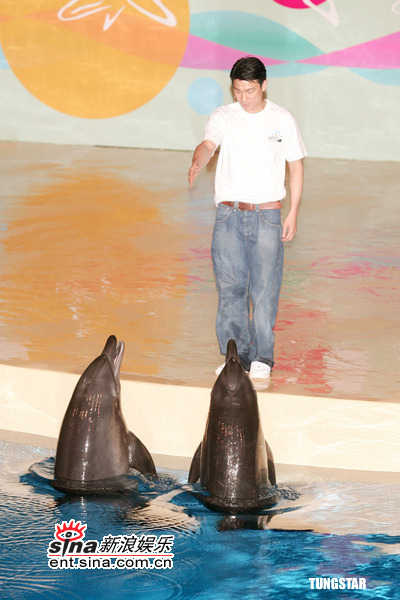 Being ambassador of Ocean Park Conservation Foundation, Andy Lau was at the Ocean Park to attend the Ocean Charity activity.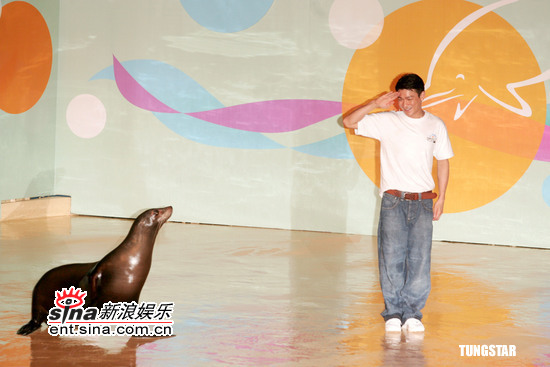 He was arranged to play with the sea lions, he also get to kiss the adorable dolphins. Andy also performed with the dolphins as he held out his hand for the dolphins to jump over.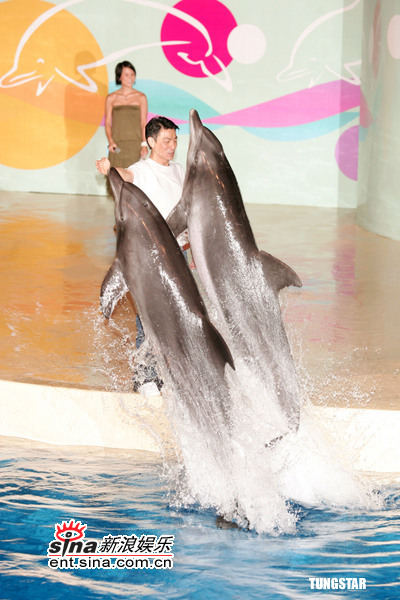 When Andy asked the dolphins to jump over his hand, his instructions did not reach the dolphins and Andy had to ask the instructor to give out the instruction again before the dolphins perform the act successfully.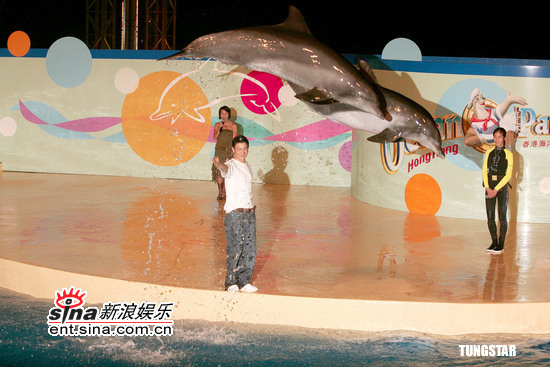 After the performance, Andy explains that the dolphins were unfamiliar with him as the dolphins also didn't follow his instructions during the rehearsal in the afternoon.
news from: Sina.com