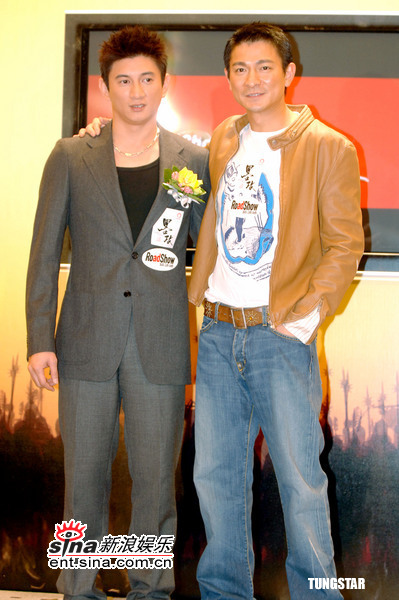 The press conference of A Battle of Wits was held two days ago where Andy Lau and Nicky Wu attended. It was announced that prmotional clip of the movie will be broadcast on the mini LCD screens on Hong Kong buses.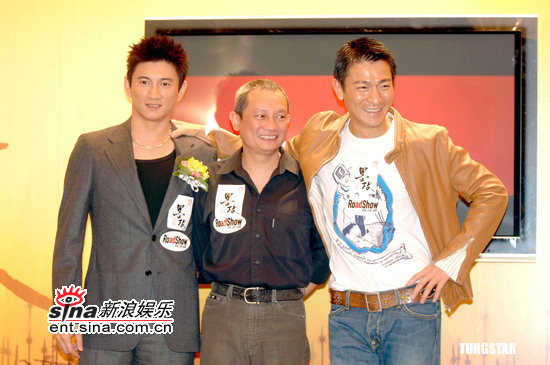 On the day of the press conference, although it was not cold but Andy was wearing a leather coat which made him handsome but was in advance of the season. Meanwhile, Nicky whom was younger than Andy was wearing a dark colored western suit which made him looked more mature as he quipped that Andy was like a kid during the shooting of the movie as he played with all kinds of weapons at the set.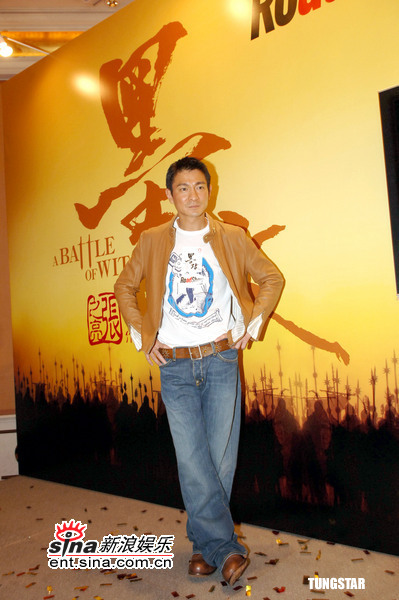 When asked about collaboration with Peter Chan in the remake of the Blood Brothers, Andy exclaimed that he had enter the stage of negotiating the contract.
news from: Sina.com