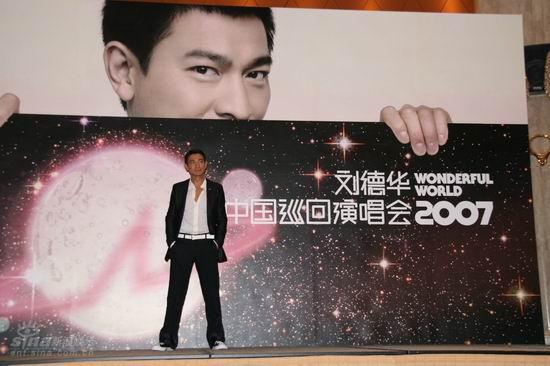 Andy Lau's Wonderful World world concert tour will finally kick off, different from previous tours, it would not kick off in Hong Kong as it's first stop is Mainland China's Inner Mongolia's Hu He Hao Te city. From 1 September, Andy's concerts will be staged in a total of 15 cities across 10 provinces which includes Hu He Hao Te, Nanning, Ningbo, Shanghai, Nanjing, Changle, Kunshan, Harbin, Hanzhou, Changchun, Tianjin, Beijing, Taizhou, Zhejiang and Chengdu. Then, Andy will return to Hong Kong Coliseum for it's Christmas and New Year countdown shows, it would continue in other parts of the world in 2008. On 1 August, Andy appeard in Shanghai to promote his concert tour.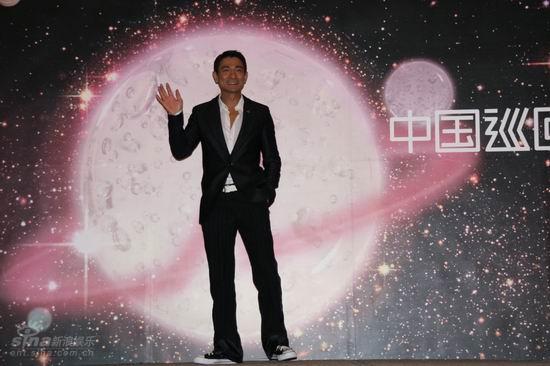 It had been 2 years since Andy staged concerts, when news of his first show in Hu He Hao Te, it immediately spurned the interest of fans in Inner Mongolia and it became the culture and entertainment talking point. Personally Andy anticipated this first show in Inner Mongolia as this is the furthest city among the Mainland China concert tours, he believed the the love and enthusiasm of the audience in Mongolia would make it a memorable night.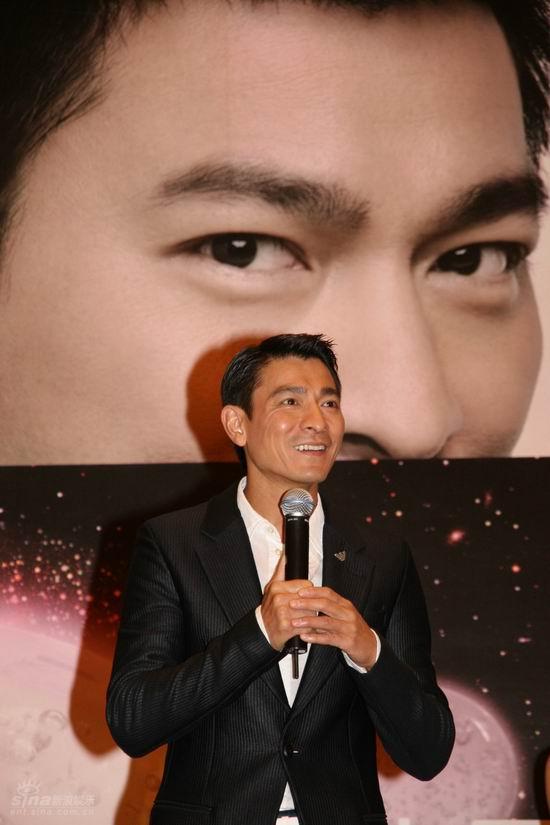 Everyone know that Andy is a perfectionist when comes to his stage production during concerts, all recent stage technologies would be used in his concerts, it's no exception this year as a new stage is created which cost him more than $60000,000 renminbi, just the Japan imported equipement cost more than a billion Japanese yen, among them include the see-through LED screen which will be used in China for the first time, other than able to accomodate lighting effects, the audience could enter a miracle world together with Andy, the machine is also able to bring Andy to the side of the audience.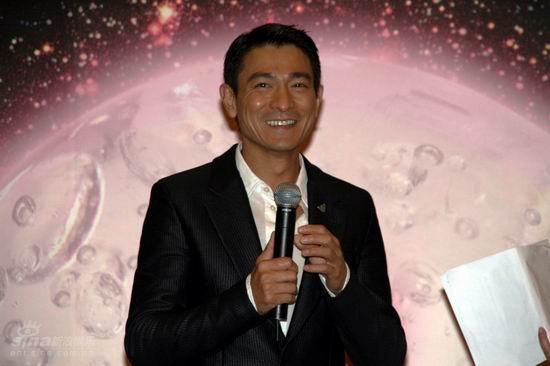 To improve the visual effect, the production team had invited world reowned fashion master Mr. Giorgio Armani to collaborate with Andy, other than bringing the latest Emporio Armani Spring-Winter season wear to appear on stage for the first time, Mr. Giorgio Armani will personally design the stage costumes for Andy, thus the audience need not fly to Paris or Milan as they could witness the latest fashion from the fashion grand master while watching the concert.
Naming the 2007 concert tour Wonderful World, the concert also include peace among people and blessing to the world, borrowing the high technology allow the audience and Andy to experience trips to the galaxy and earth, it also indicate that China had enter a new era, a worderful new world that's going to take off. The concert will also showcase the Chinese working hard, developments and improvements, Chinese go onto the moon, successfully holding the Olympics Games in 2008, all Chinese around the world welcoming the new era, wishing all Chinese that everyday is a wonderful world. Other than gathering the top notch production team from Hong Kong and Japan, Andy also invited dance choreographer Mui Cheuk-yin to choreograph dances that would guide the audience into a artistic wonderful world. Magic would also be one of the item of the concert, for this segment Andy had started working hard and prepared for a long time, believed that he would not disappoint his fans.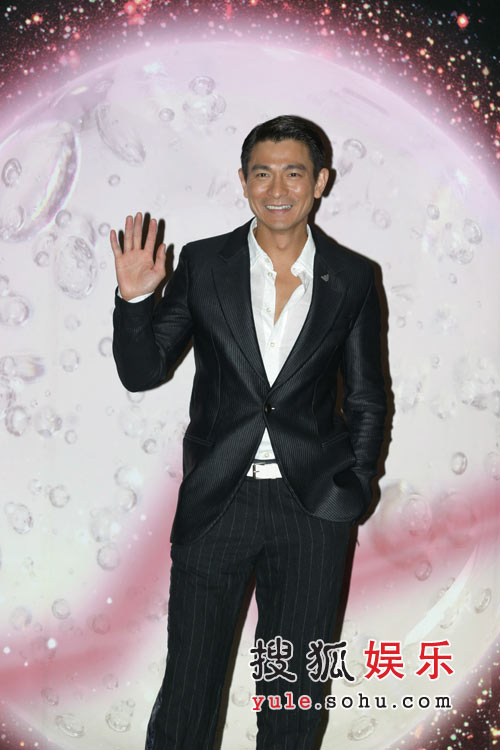 In August 2006, Andy become the ambassador for Hepatitis Prevention and actively carried out a series of Hepatitis Prevention activities. In this concert tour, Andy would collaborate with Hepatitis Prevention Foundation in Shanghai and Beijing stop, he would take the chance to urge everyone to show some concern to hepatitis patients, help them build a correct mentality in order to fight hepatitis and allow them to have new hope in life.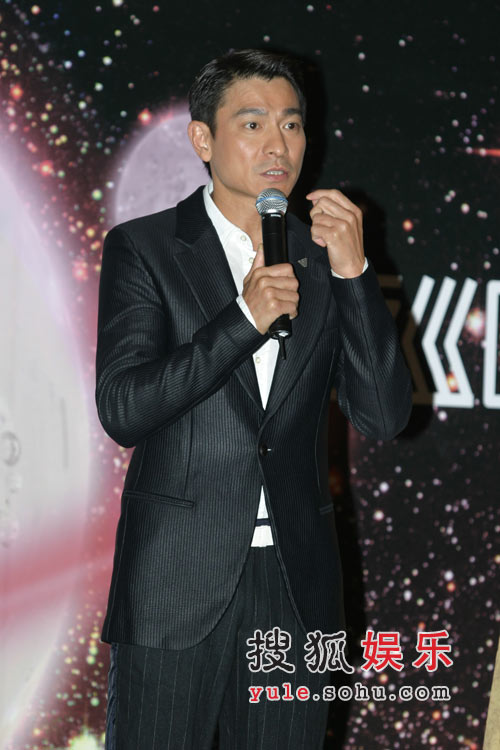 Jacky Cheung whom held his concert tour earlier this year, Jacky added many musical elements into his concerts which surprised the audience. Being a heavenly king like Jacky, Andy also does not want to lose out to Jacky as he also added in some musical element into his concert tour, he says: "Musical had always been my dream, as the muscial market is not doing well, thus people keep telling me not to try." With regards to mask changing, Andy said: "I've promise my shifu that I would not perform unless with his approval. However, I would be performing magic which will be performed between dances." When talked about his mask changing skills, a delighted Andy exclaimed that he's able to change 6 masks.
Earlier there was the Yang Lijuan incident, when Andy talked about pressure being an artist, he said: "Actually I'm still satisfied with my current life. When I'm pressurise, I would go bowling, watch TV, normally I would also go shopping alone."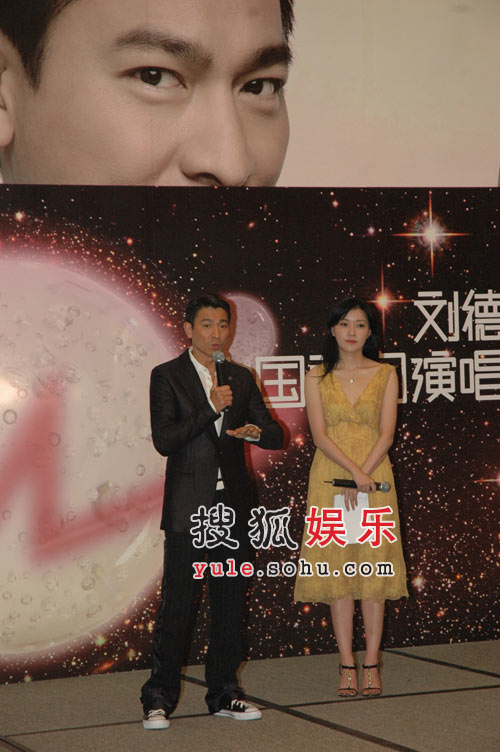 When asked about Jacky alleged to lose control of himself during his concerts, Andy reply in a relax manner: "Actually everybody has their own way of releasing stress, take me for example, when I sing 'Nan Ren Ku Ba Bu Shi Zui' (It's Not A Sin for Man to Cry), I will be agitated, seize the chance to release the pressure within me."
news from: Sina.com, yule.sohu.com