Andy Lau, Sammi Cheng, Andy Hui, Ivana Wong, Chet Lam, Wilfred Lau, Denise Ho, Pong Nan, Charmaine Fong and at17 all wore white T-shirt as they appeared at the recording studio in Jordon to record a song - Friend! Can't Forget the Day You Appeared (literally translated) which is dedicated the rescuers at the Sichuan earthquake site. Richie Ren and Miriam Yeung were absent due to work commitments.
Andy wrote the lyrics for the song, he expressed that he started writing the lyrics around 8:00 am two days ago and managed to finished around 3:00 pm in the afternoon. Andy had been rushing around for the fund raising matters which lead to him having a coarse voice thus he's unable to sing the song.
Former lovers Andy Hui and Sammi appeared together for the first time, they reached the studio at different timing, when taking group photographs, Andy was standing between them.
Andy and Sammi will set off to Sichuan today for on-site visit, with the on-going tremors, Sammi was asked if she was worried. She said: "I'm not worry of myself, I'm worried about the victims, because they had to face the disaster for a long time. Me and Andy are only representing the concern from Hongkongers, we're happy that we're given this chance."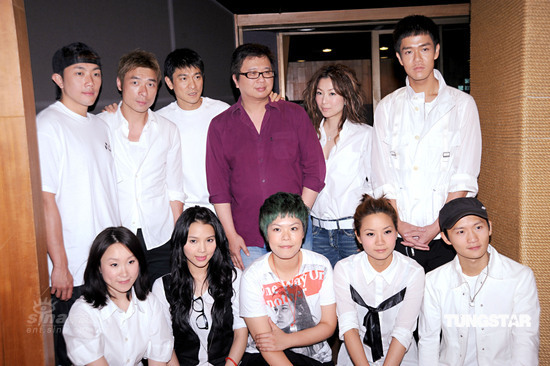 With regards to netizens calling artistes not to visit the earthquake site in order not to affect rescue works, Sammi said: "I considered that, because me and Andy are not there for rescuing works, we're there to give them some mental consolation, it's worth the trip, never thought of doing huge matters, just a small thoughts."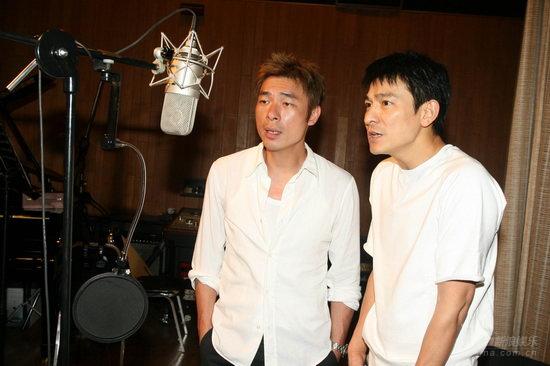 Andy expressed that he would set off to Sichuan today and all arrangements had been done by the Liaison Office of the Central People's Government in the Hong Kong S.A.R.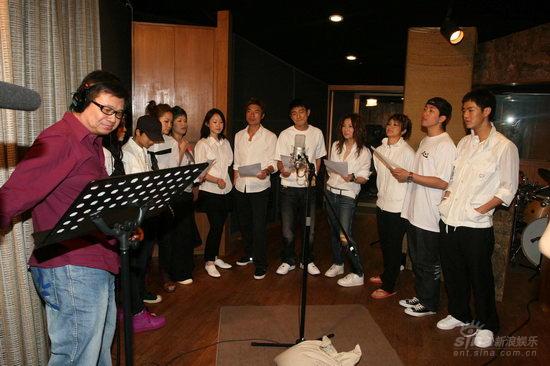 Initially they are arranged to go to the Beichuan and Du Jiang Yan areas, due to the tremors, the schedule is re-arranged, Andy said: "If the situation does not improves, we might had to set off on 30 May, actually I would like to bring this song to show my support and encourage the rescuers to continue their work."
With regards to netizens asking them not to go, Andy said that it's not a problem, when the concerned party required us to go, we would go and not there to create problems. With regards to the on-going tremors, Andy said: "We would be staying in tents, never thought of this, but I'll be careful."
Andy added that his parents did not urge him not to go. Fans in Sichuan also update him the latest situation and he had also taken an anti-Tetanus jet.
news from: Apple Daily News, China Daily Times, HK Headlines, Ta Kung Pao, Wei Wen Po, SingTao News, Ming Pao