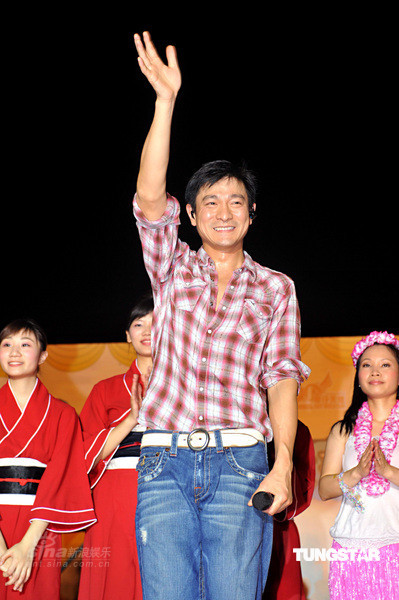 Recently Andy Lau had been busy with his upcoming concert in Australia. As 27 September is his birthday, Andy World Club (AWC) held a hot & spicy birthday party titled Andy Ox Family Gathers for dance, songs and joy for their idol. Fans from Hong Kong and other countries gathered together to sing the birthday song for the birthday boy which touches him.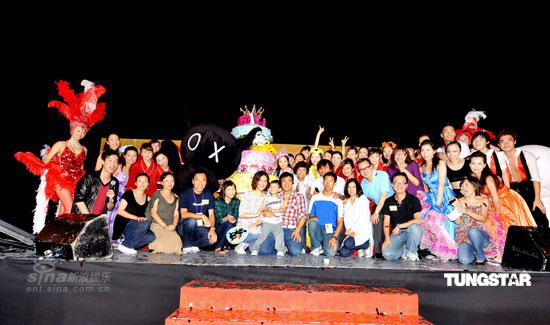 What surprised Andy the most is his staff and good friend So Wa-Wai brought along his 200m dash 24.65 seconds world record gold medal to share his joy with Andy. This touches Andy as he thinks that it's his best birthday present!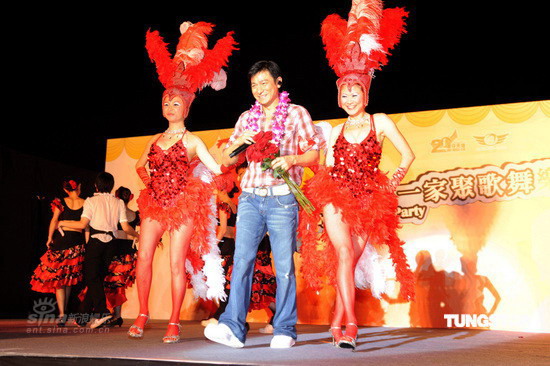 In this specially organized birthday party by AWC, thousands of fans gathered together to BBQ, at the high temperature of 34 degrees, enjoying this hot and spicy barbecue gathering, there was also a gala performance at night.
Every year Andy would sat among the audience to enjoy the programs planned for him by the fans, the first to perform were 2 sexy Brazilian gals dancing and blow fire from mouth, when the Brazilian gals walked towards Andy, he showed a blessing expression.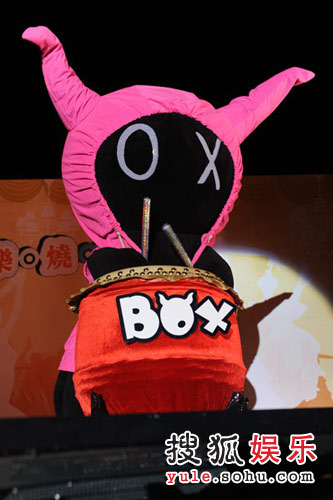 His 2 sons Andox and Blackie also gave a surprise to their "mother". Andox and Blackie played drum and perform Chinese and hip hop dance, they also lead the audience to sing Zhong Guo Ren to wish their mother a happy birthday.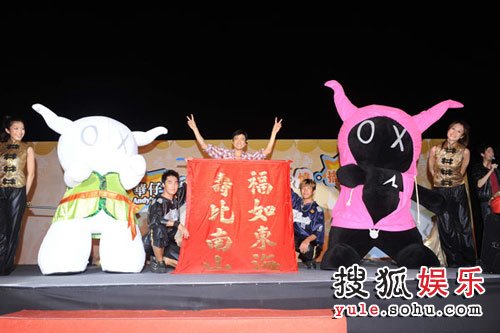 The special guest that attended included So Wa-Wai, Lam Ka-tung and some of Andy's best friends. Andy also invited So Wa-Wai on to the stage to sing Everyone is No. 1 together. Andy sing praise of So's good result in this year's Paralympics Games, the audience replied with loud applause.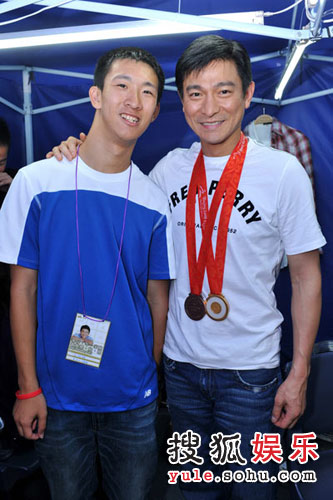 Andy exclaimed that he could not watch how So win the gold medal with his own eyes as he had to jet back to Hong Kong for work but So specially brought the gold medal to show Andy. Andy burst into laughters and said: "This good result is the best birthday present I have." They also took a photograph with the gold medal.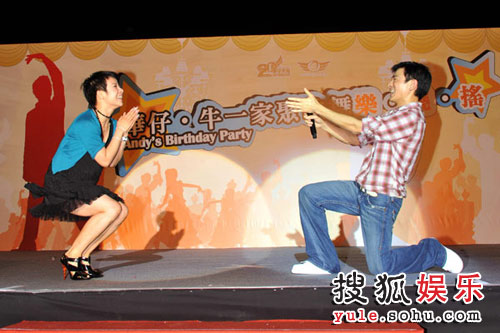 The fans trained hard to perform several dance numbers for Andy which includes Chinese silk dance, Can-can dance and many other dances, they also have special presents for Andy, their presents includes lively buns and flowers. Andy was touched by the efforts of the fans.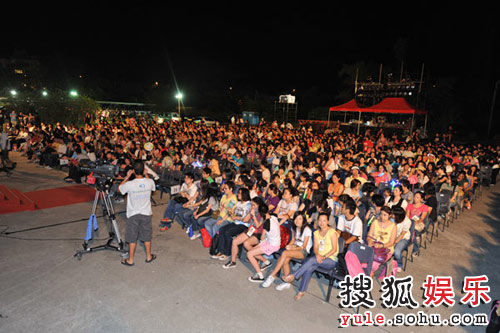 The most comical part was upon seeing the fans performed dances, he suddenly had an itch and asked Shirley Ng on to the stage to perform a Latin dance number.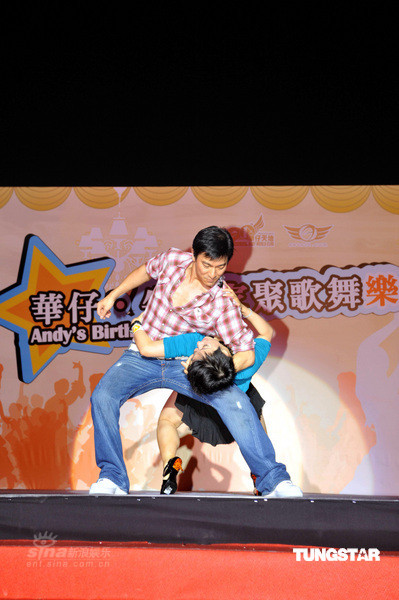 Although just a few moves but the fans enjoyed their performance as they replied with loud applause.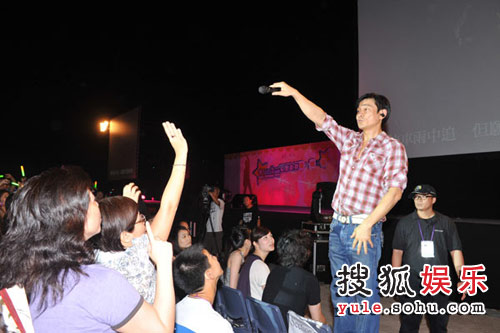 Andy also sang more than 10 songs for the fans, he picked several classic songs for the fans. Other than fans from Hong Kong, some foreign fans were also here to celebrate with Andy, they shouted out: "I love you!" AWC would give out education awards to students with good results, there are a total of 10 students with good results, Andy hope that they would study hard.
Andy's birthday celebration does not stop here. Earlier he was rehearsing with a group of dancers for his world tour, the dancers specially prepared a birthday cake to surprise Andy. Andy only really get to rest on his birthday actual day, he would gave himself a few days leave before setting off to Australia for his concert. Andy's birthday wish is the financial crisis ends soon, everyone is healthy.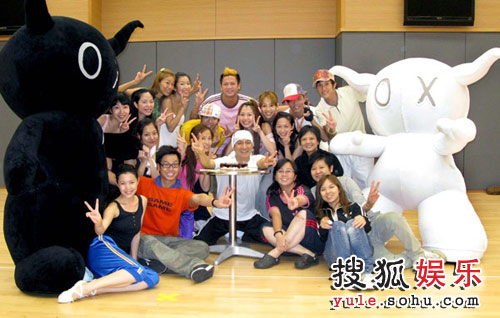 Media Asia also seized the chance to released Andy's Concert in Shanghai LIVE CD, the album also includes some post production footages.
news from: yule.sohu.com, sina.com, ent.qq.com, wei wen Po, Ta Kung Po
Andy Lau Wonderful World Concert Tour Shanghai (2CD+VCD) @ US$16.49 only