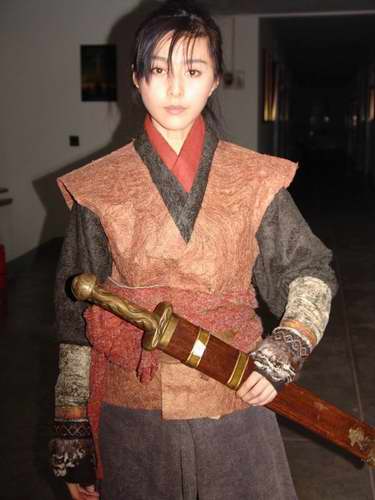 For the past few days, Fan Bingbing had been location shooting in Hebei for the water cell scenes.
In the last scene, male lead Andy Lau would go into the water with Fan. They had some serious communication to prepare for the shooting of the scene as they successfully complete it with 2 takes.
When Andy came out of the water, he exclaimed: "So cold, so cold! Never expected that when I get into the water, I could not control my direction, I used all my strength and manage to move just a little. But it seems that Fan Bingbing was not cold, could it due to her name had two 'bing' (ice), thus she's not scared of cold!"