Andy Lau, Zhang Yimou and Sun Nan attended the launching ceremony of the 4th Campaign to Solicit Songs for Beijing 2008 Olympic Games at Beijing 2 days ago.
This activity is the last campaign to colicit songs before the opening ceremony for 2008 Beijing Olympic Games, opening ceremony's director Zhang Yimou and Hong Kong singer Andy Lau were invited to host the launching ceremony. At the ceremony, the guests pour wine into the ice structure of the words - Olympic Games Solicit Songs launching ceremony.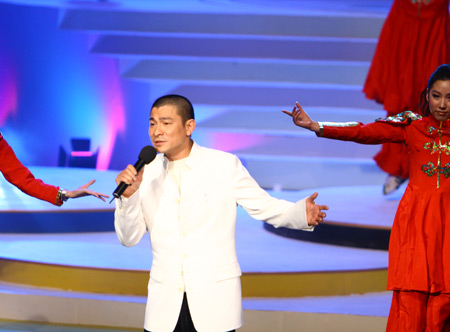 Andy sang his hit song 'Zhong Guo Ren' at the ceremony while Mainland China singer Sun Nan sang 'Ai Zai Beijing'.
news from: SingTao News, Wei Wen Po